In the event of an emergency after fire damage, smoke damage, water & flood damage or really any other issues that arise at your home or office, you should always seek out a disaster restoration company like smoke clean for your emergency board ups.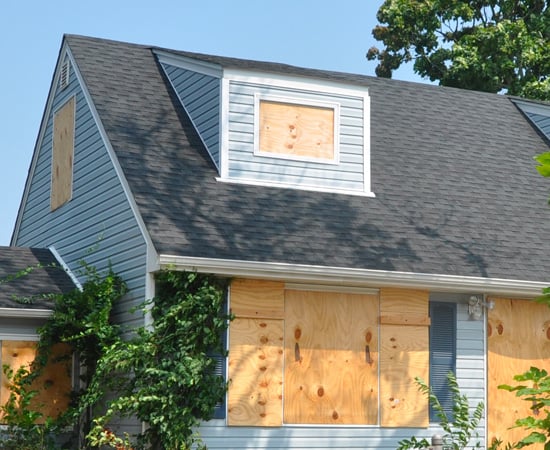 No one expects or wants disaster to strike, but it occurs. How you respond and the type of action plan you have in place can make all the difference.
Emergency Board Ups Happen, be prepared!
Let's say, a fire gutted a part of your home, the earlier it is fixed, the less damage you have to worry about. What if a car drove into your home or business? Early assessment by a reputable disaster restoration company that specializes in emergency board up services like Smoke Clean should be carried out immediately.
Fire Disaster
Immediately after the fire department is done and gives us access to the structure, we will analyze what we need to board up. After that, Smoke Clean will start the procedure of boarding up to ensure that your property is properly secured and stabilized. We will ensure that openings, doors, and windows are boarded up.
Car Ramming into Your Building
Once the police department is done with its work, we will access the building to ensure that it is in a safe condition. We will analyze the damage and handle it in a manner to ensure that it doesn't worsen into something catastrophic.
Fallen Tree into Structure
Not every fallen tree requires a board up. However, if the tree is large enough it could create a large amount of damage. It's important that in these cases you contact your local fire department and emergency service to make them aware of the situation first. Your next step after speaking with the fire department typically is to find someone that can assess the damage and make recommendations to help fix the problem.
Smoke Clean will analyze how safe the building is, and what damage the falling tree could have caused. After removing the branches and the tree, we will have the openings boarded up, and ensure that the needed safety signs are in place.
Once we are done, your home or office will be back to its original condition and in most cases looking better than it did before the disaster struck.  If you find your self in a situation that requires emergency board up services, contact the experts of smoke clean for all your needs!