Mold Removal
Mold damage often happens when structures are not dried properly or via an unidentified water leak. When a water loss is not handled properly it could cause mold, but more importantly cause respiratory health issues. We know what to look for and where to look. Let us handle your water or mold remediation.
Smoke Clean has been performing expert mold remediation services for more than 20 years. All procedures are carefully completed according to the State of Massachusetts inspection and licensing standards to ensure that your job is performed correctly and 100% to your satisfaction. Contact us for more information.
Asbestos Testing & Removal
You've decided to go ahead and purchase new flooring for your home. When the workers arrive to remove your old floor and install the new one, they discover a few layers of old flooring beneath your current floor. Now comes the bad news: They think it's old asbestos sheet flooring and will not continue your new floor installation until it's tested and properly removed by a state licensed asbestos abatement company.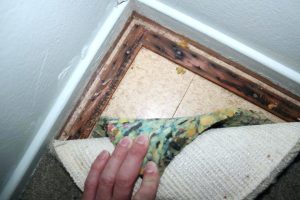 If you live in a home that was built between before 1975 there's a good possibility that your home may contain some type of asbestos building material. However, if your home was built between 1930-1950, there's a stronger possibility that your home may have asbestos insulation and/or flooring.
Asbestos, a natural mineral found in the earth that was discovered to be flame retardant, was used extensively in the first half of the twentieth century as forms of insulation, house shingles, and more commonly as vinyl tile or sheet flooring.
Asbestos vinyl sheet flooring poses a significantly greater asbestos exposure risk than floor tiles or wallpaper. Flooring Manufacturers often made this type of flooring with a friable asbestos backing. The term friable means that mineral fibers are easily released into the air if the sheet flooring is disturbed or damaged and can be hazardous to the health if breathed in.
How to Know if it IS Asbestos
It is not possible to identify asbestos simply by looking at it. Asbestos can only be positively identified by a person trained in fiber identification with a special polarized light microscope.
If you or a contractor you are working with suspects that your home has asbestos materials that need to be removed, please give us a call. Smoke Clean works with certified labs that can identify asbestos in building materials.
Do NOT try to take samples yourself unless specifically instructed how to do so as you don't want to risk exposure to the airborne fibers by disturbing it without taking the proper precautions.
If the lab result is positive for asbestos, Smoke Clean will develop an asbestos remediation plan and will  handle the removal according to State of Massachusetts health standards and properly and dispose of the asbestos safely and legally. Smoke Clean is a Licensed State of Massachusetts Asbestos Abatement Contractor: License# AC000739.  Please contact us with any questions
Areas in MA that we service:
Taunton, MA, Raynham, MA, Norton, MA, Lakeville, MA, Bridgewater, MA, Easton, MA, Rehoboth, MA, Somerset, MA, Attleboro, MA, Mansfield, MA, East Bridgewater, MA, Swansea, MA, Brockton, MA, Fall River, MA, New Bedford, MA, Seekonk, MA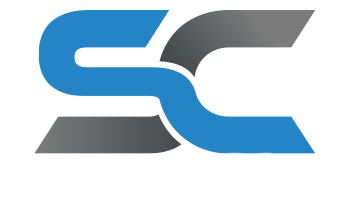 30 ROBERT W. BOYDEN ROAD
1-508-822-0002